Crypto's Broadband Moment:
How Onchain is becoming the New Online
Crypto's Broadband Moment: How Onchain is becoming the New Online.
The evolution of blockchain technologies has allowed for the decentralized transfer of value. This has immense implications for both existing industries such as financial services, gaming, and the creator economy and at the same time enables completely new behavior, with novel applications of NFTs for example starting to emerge. You could say that the technology has set off the next major upgrade of the internet, it is the next step in the evolution from Web 1 to Web 2 to Web 3.
The upgrade to this new version of the internet leads to a lot of early-stage investment opportunities as all the core infrastructure needs to be built. What is especially unique in the structure of this market is that these private-stage investments for 95% are done by crypto native VCs
Legends4Legends has grown to become the preeminent blockchain event specifically designed for traditional professional investors and institutional allocators , who want to understand the capabilities of the space and presents a unique opportunity to engage with and learn about the transformative potential of blockchain technologies. This year is set to be no different. We are bringing together an exceptional line-up of Venture Capitalists, startup founders, and global thought leaders from the Web3 space, all eager to share their insights, opportunities, and challenges as we navigate this rapidly evolving digital landscape.
The host, Theta Capital, has invested more than $600 million in early-stage crypto native VC funds since 2018. This unique experience and network places Theta in a prime position to organize this event, attracting leading blockchain fund managers to speak – the legends of the future!
At Legends4Legends, our aim is twofold. We strive to demystify complex investment topics and present the most compelling and successful investors, while also raising money for charity. So join us in exploring the blockchain revolution, and together, let's build the future of finance.

In our full-day program, leading Crypto VCs and founders will discuss how blockchain and web3 technologies are transforming financial services and revolutionizing the relationship between consumers and brands, and how professional allocators should prepare to enter the space. The afternoon will be rounded off by an open Q&A and networking drinks, giving you the chance to network with the speakers, the Theta Team, friends and peers.
Thursday October 12th, 2023, 09.00-18.30
Please be aware that this event is by invitation only, as we want to ensure that our participants have the most fruitful interactions. Nevertheless, we invite you to express your interest here. We highly value your enthusiasm and will consider all requests for inclusion as we finalize our guest list. The event is open to professional or accredited investors only.
Legends4Legends Charity Conference
Legends4Legends is the leading annual alternatives investor conference in Europe with an in-depth focus on the investment topics of our time. Legends4Legends raises money for Alternatives 4 Children. Alternatives4Children(A4C) is an independent charitable foundation established in 2011 in the Netherlands with the aim to involve professionals from the (Alternative) Financial industry and the conviction that, together, we can make a difference for children in need. Since 2020 we also have a UK registered Chapter and are open to expand in other countries. Our primary focus is on SDG 4: ensure inclusive and equitable quality education and promote lifelong learning opportunities for all. We aim to make a difference for children of all age by supporting small scale projects with high impact potential. 
Featured speakers at previous events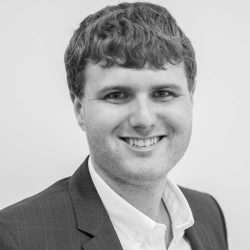 Discover how your organisation can join forces with Legends4Legends to raise money for charity.
We gratefully welcome kind donations to support our sustainable projects and raise money for charities involved in improving the living standards of children